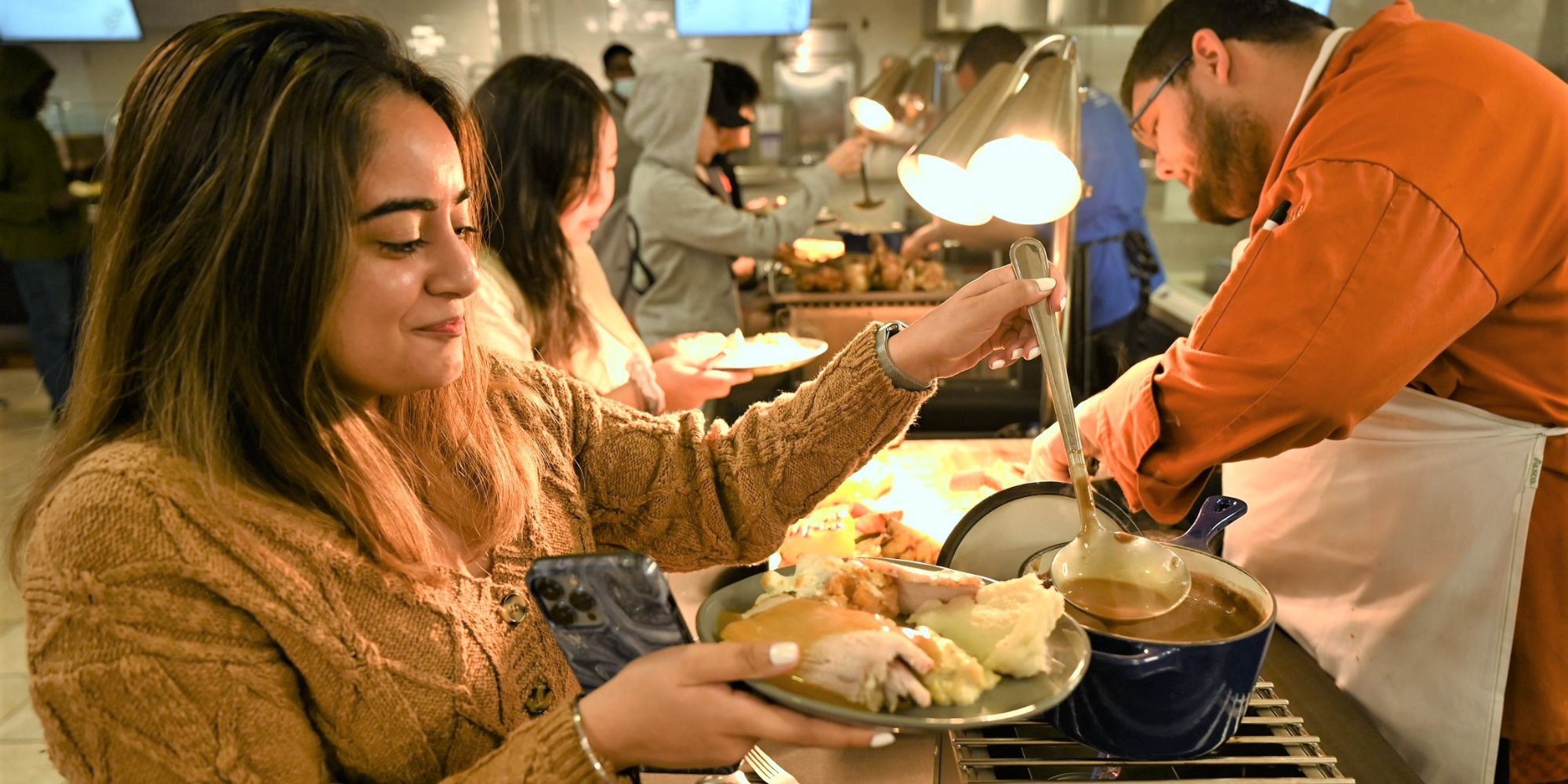 As the campus began to relax for the Thanksgiving holiday, the University of Texas at Arlington brought together students, faculty and staff for a night of food and thanksgiving.
Tanya Bedi, a senior business administration student, enjoys a semester exchange program with UT Arlington. She is from Singapore.
"I'm grateful for the friends I've found here and for the community I've found at UTA," Bedi said. "I've made friends through my classes, and this is a great way to celebrate with friends when it's difficult to go home to see family."
The campus-wide Thanksgiving celebration, which began in 2017, has its roots in an annual potluck Thanksgiving dinner organized by the Office of International Education for international and overseas students to introduce them to the American Thanksgiving experience. Now UTA, which has around 6,000 international students from more than 100 countries, invites all of its students, faculty and staff to participate.
UTA Executive Chef Maya Gajic, who moved to the United States from Yugoslavia at the age of 8, is ultimately responsible for preparing a Thanksgiving dinner that can feed approximately 700 Mavericks. She and her team started bringing in turkeys last Thursday.
"I love events like this and am grateful for the family atmosphere at UTA," said Gajic. "Even though many of us come from other countries and UTA is very diverse in terms of cultures and international students, we take the time to learn from each other."
In addition to providing an opportunity for camaraderie on campus, the celebration also provides a meal for students who are unable to travel home for the holidays. That includes Johnny Engelke, a UTA senior majoring in clarinet.
"I love traditional homemade green bean casserole. But here tonight, these butternut squash ravioli? I saw it on the menu and looked forward to it all day," he said.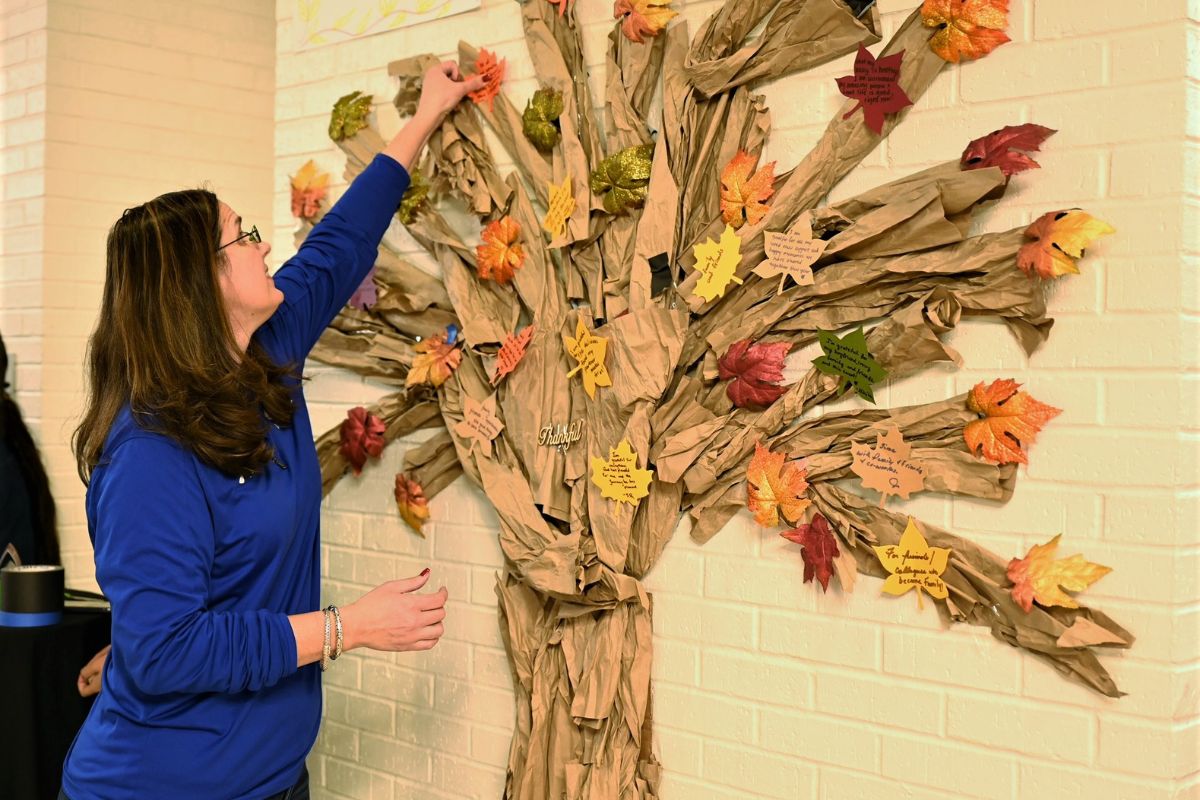 UTA President Jennifer Cowley wished students and staff "a wonderful and happy Thanksgiving" as she walked to several tables. She admitted, "I'm a fan of cranberry sauce myself, but I really enjoyed the Brussels sprouts salad tonight," which included roasted Brussels sprouts and butternut squash, topped with cranberries, candied pecans, and maple dressing.
A tree made of colored paper was created for UTA's Gratefulness Wall. Outsiders could share what they were grateful for on autumn-colored "leaves" and pin it to the wall. The grateful thoughts are saved until after the Thanksgiving break to encourage students as the end of the semester approaches.
One such sheet read: "I am grateful for the support of my loved ones and for the happy memories we have shared this year."