Before the World Athletics Awards 2022a digital exhibit was created of the 26 shortlisted images for World Athletics Photograph of the Year.
From the 110 submitted images, a jury consisting of Valerie Adams, Raquel Cavaco Nunes, Ivo Gonzalez, Renaud Lavillenie and Pascal Rondeau selected the 26 shortlisted images and then selected the three finalists.
That The finalists were announced on November 12th and the winning photo will be shared on World Athletics social media platforms on December 2 as part of the 2022 World Athletics Awards.
Digital exhibition of nominated images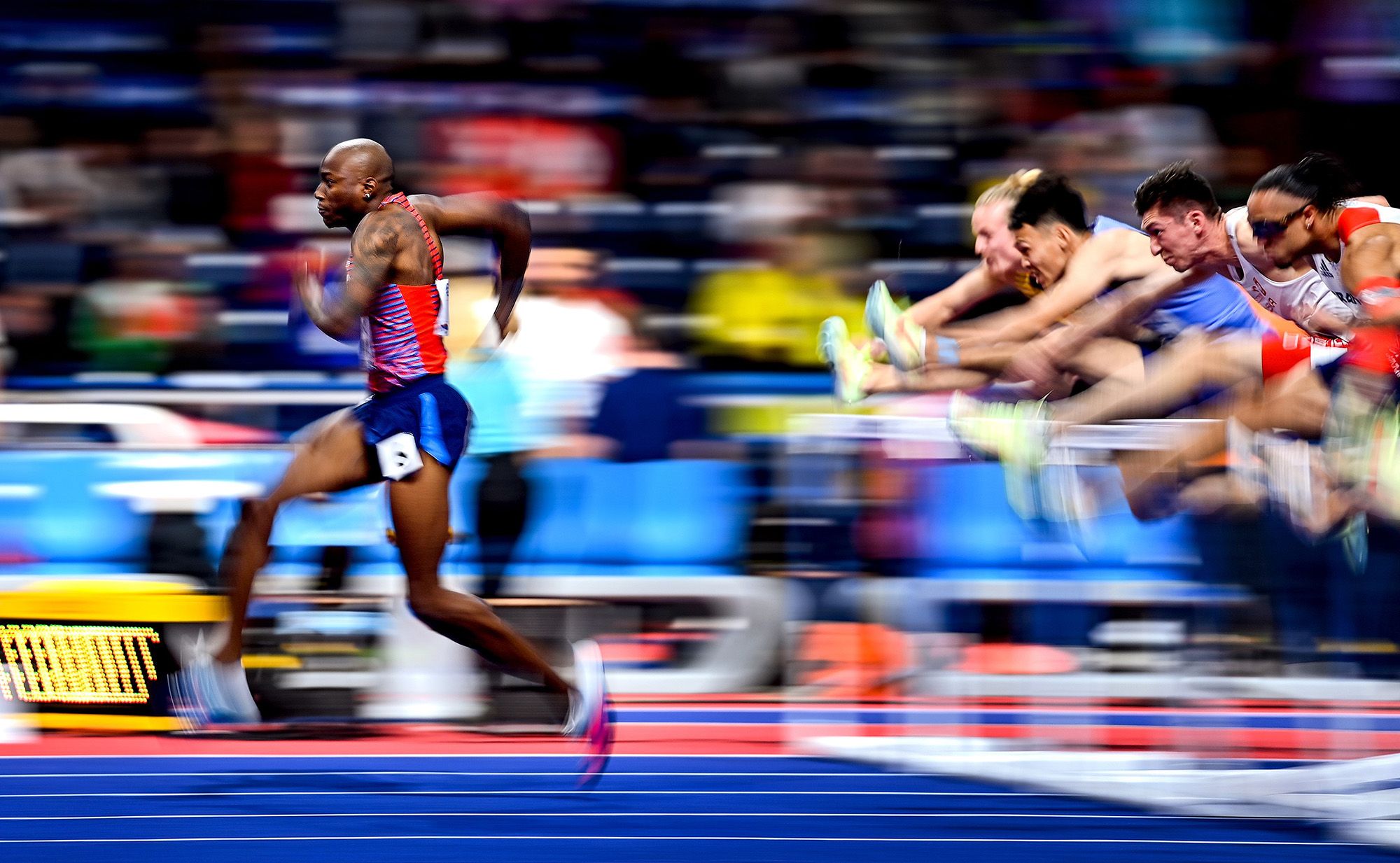 Grant Holloway of the USA moves away from the chasing group while competing in the men's 60m hurdles semifinals during day three of the World Athletics Indoor Championships at the Stark Arena in Belgrade, Serbia
Photo by Sam Barnes, Sportsfile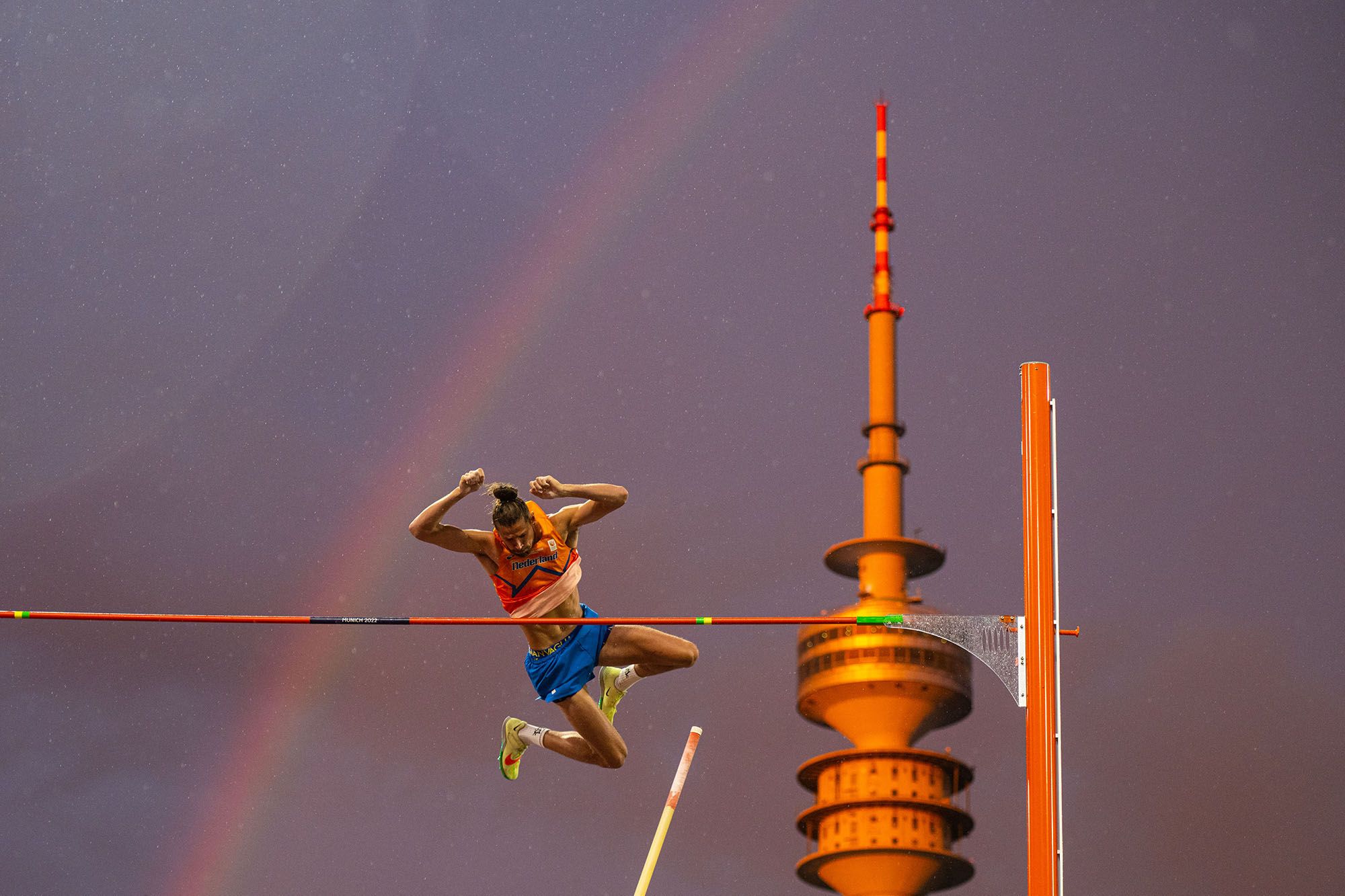 Dutchman Rutger Koppelaar in action during the men's pole vault final at the European Championships in Munich 2022
Photo by Christian Bruna, EPA-EFE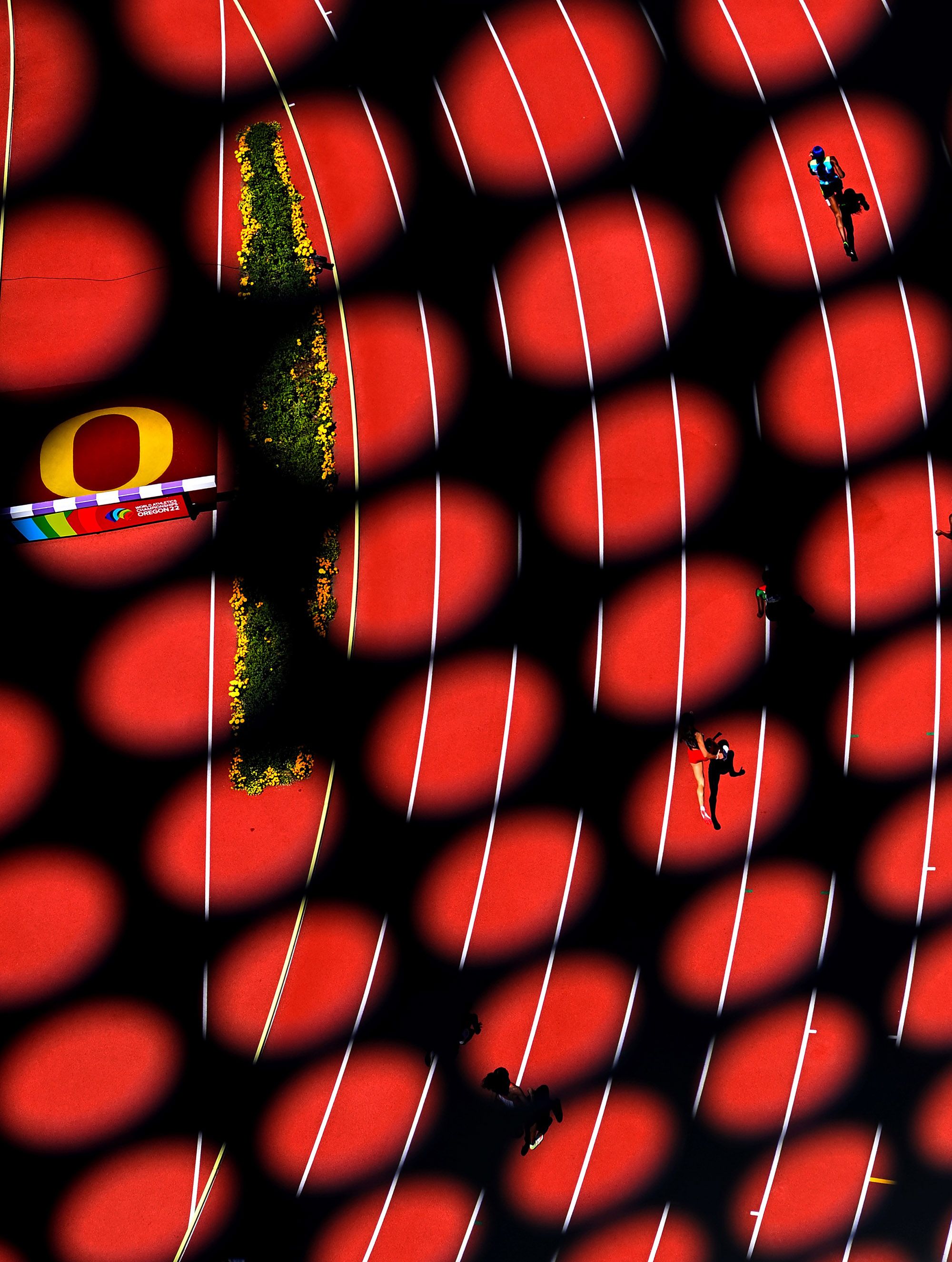 Shaunae Miller-Uibo of the Bahamas rounds the final corner of her 400 meter dash at the IAAF World Championships in Oregon22
Photo by Jeff Cohen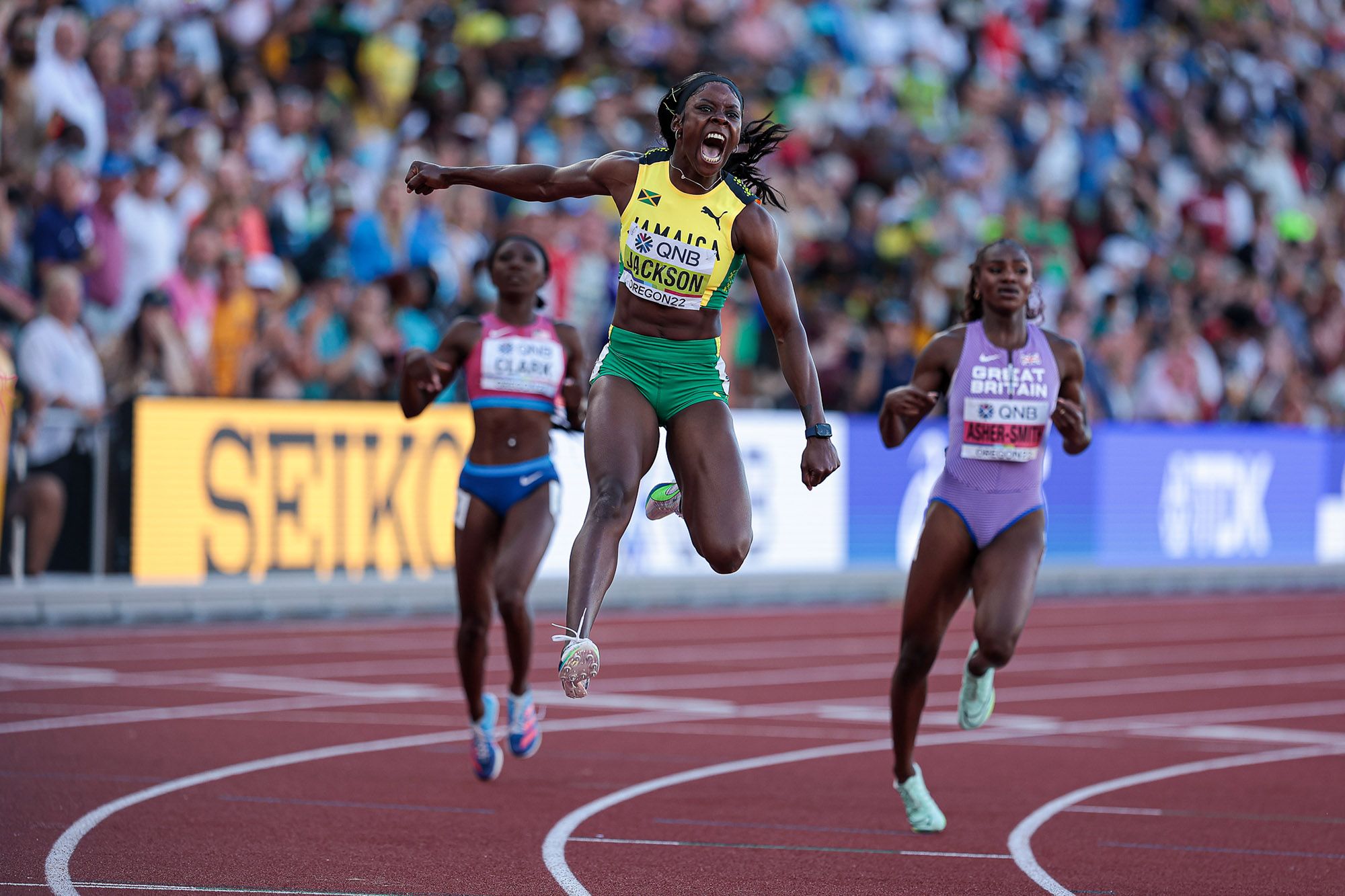 Jamaica's Shericka Jackson crosses the finish line as the 200m champion at the Oregon22 World Athletics Championships
Photo by Solene Decosta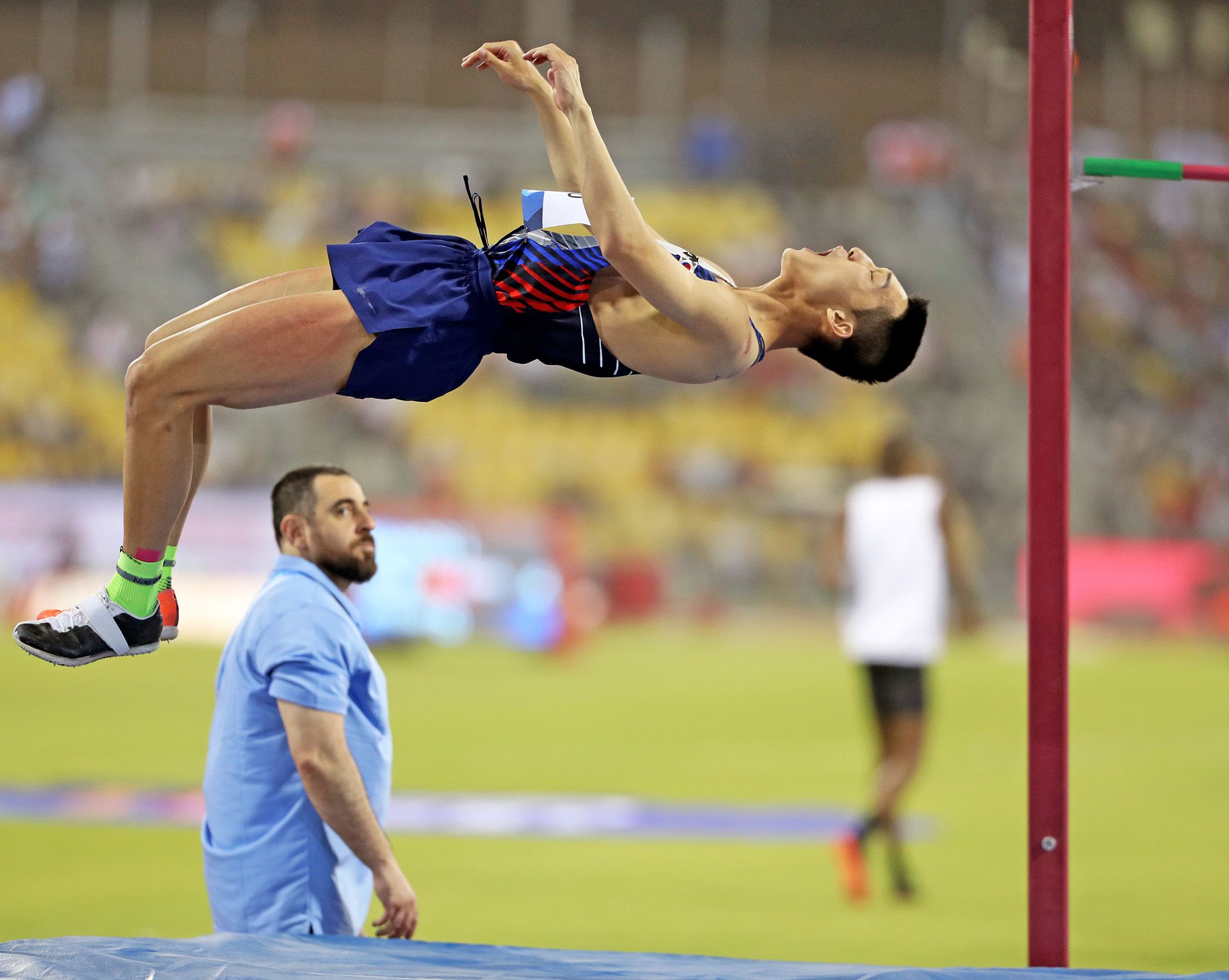 Korea's indoor world champion Woo Sanghyeok celebrates after clearing 2.33m in the high jump at the Wanda Diamond League in Doha
Photo by Vinod Divakaran, Inside Qatar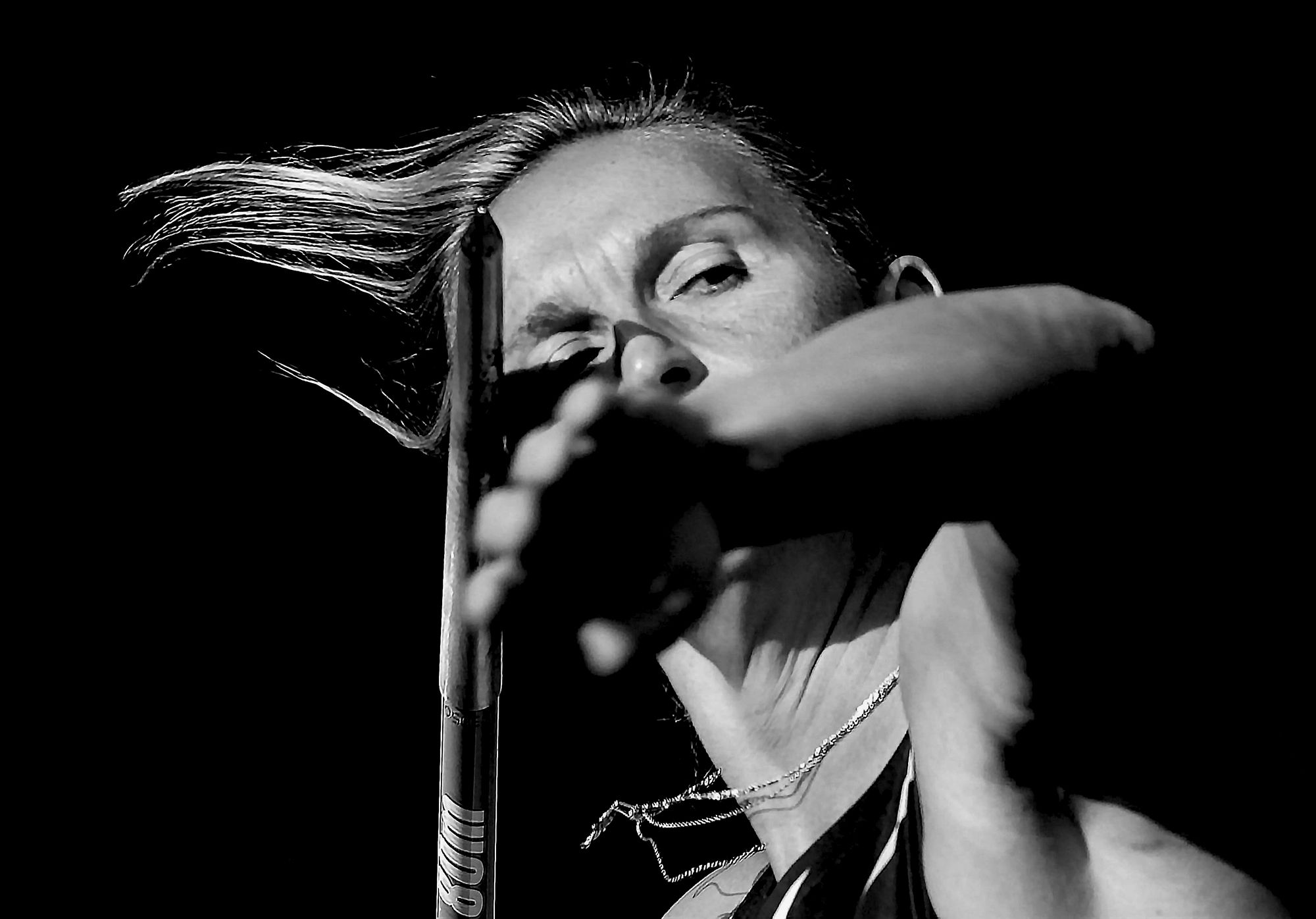 World record holder Barbora Spotakova competes in the javelin throw at the Czech Championships in Hodonin
Photo by Eduard Erben, Czech photo agency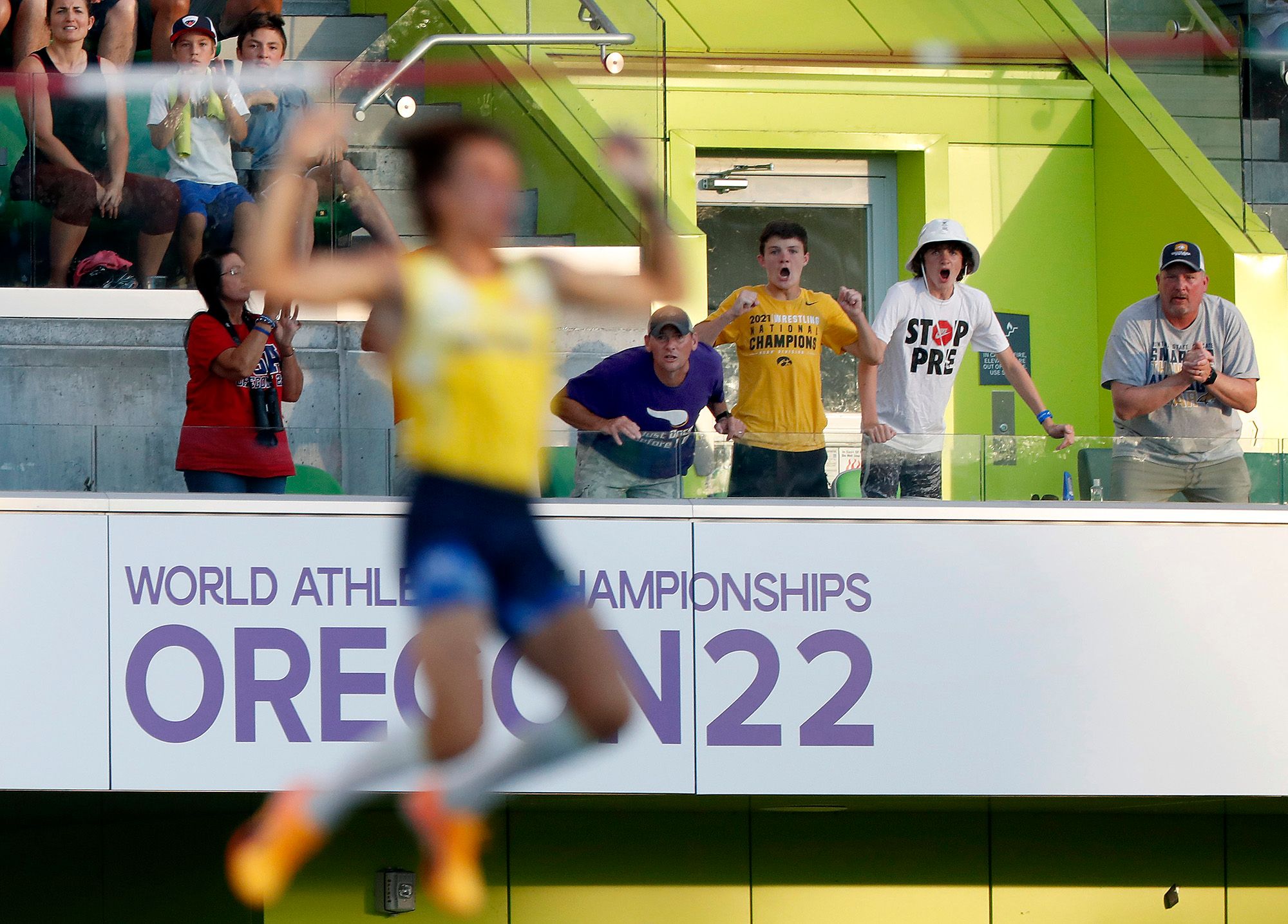 Spectators react as Swedish pole vaulter Mondo Duplantis breaks his own world record by jumping 6.21m at the World Athletics Championships in Oregon22
Photo by Alberto Estevez, Agencia Efe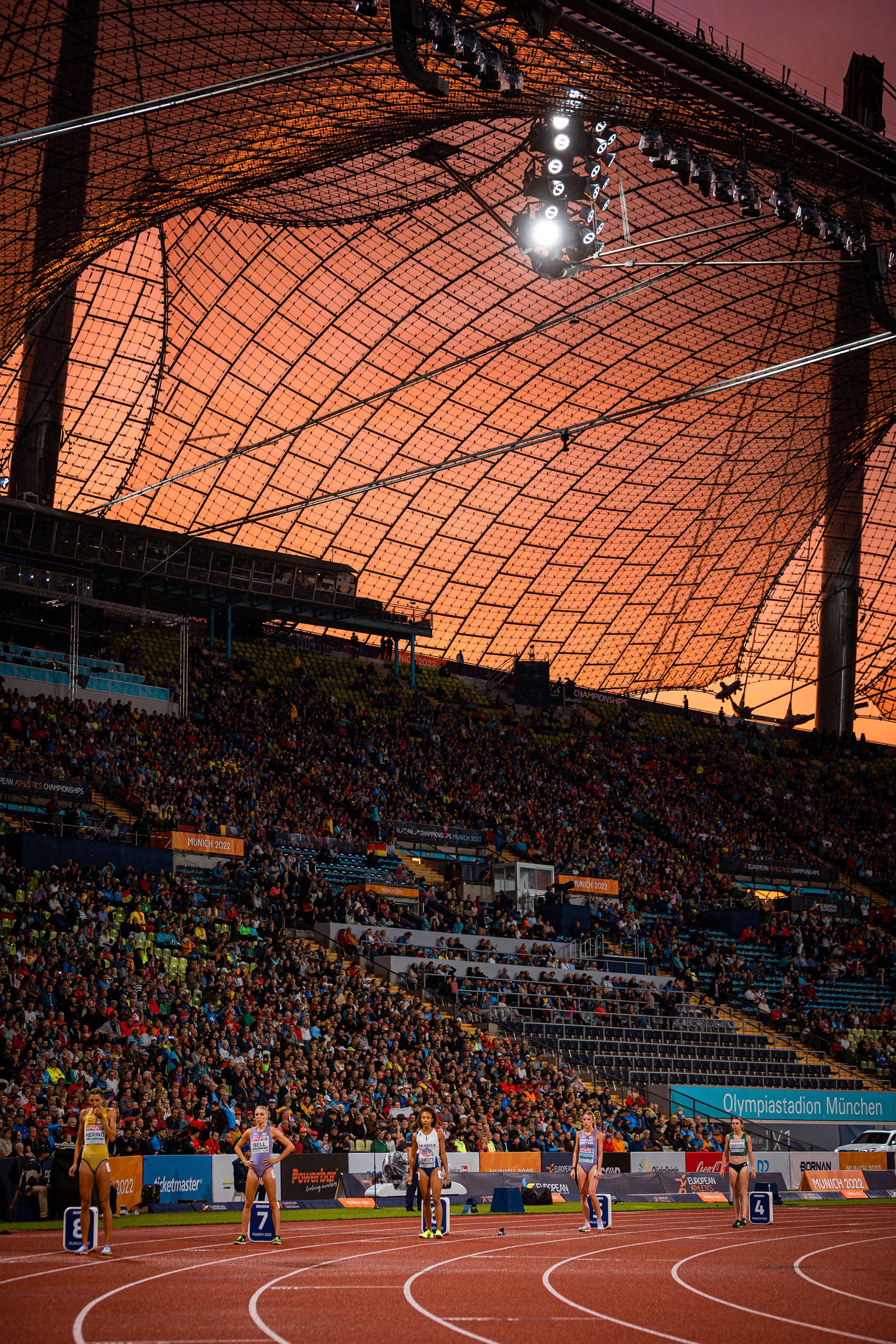 Track and sky are the same in the women's 800-meter final at the European Championships in Munich
Photo by Quentin Felden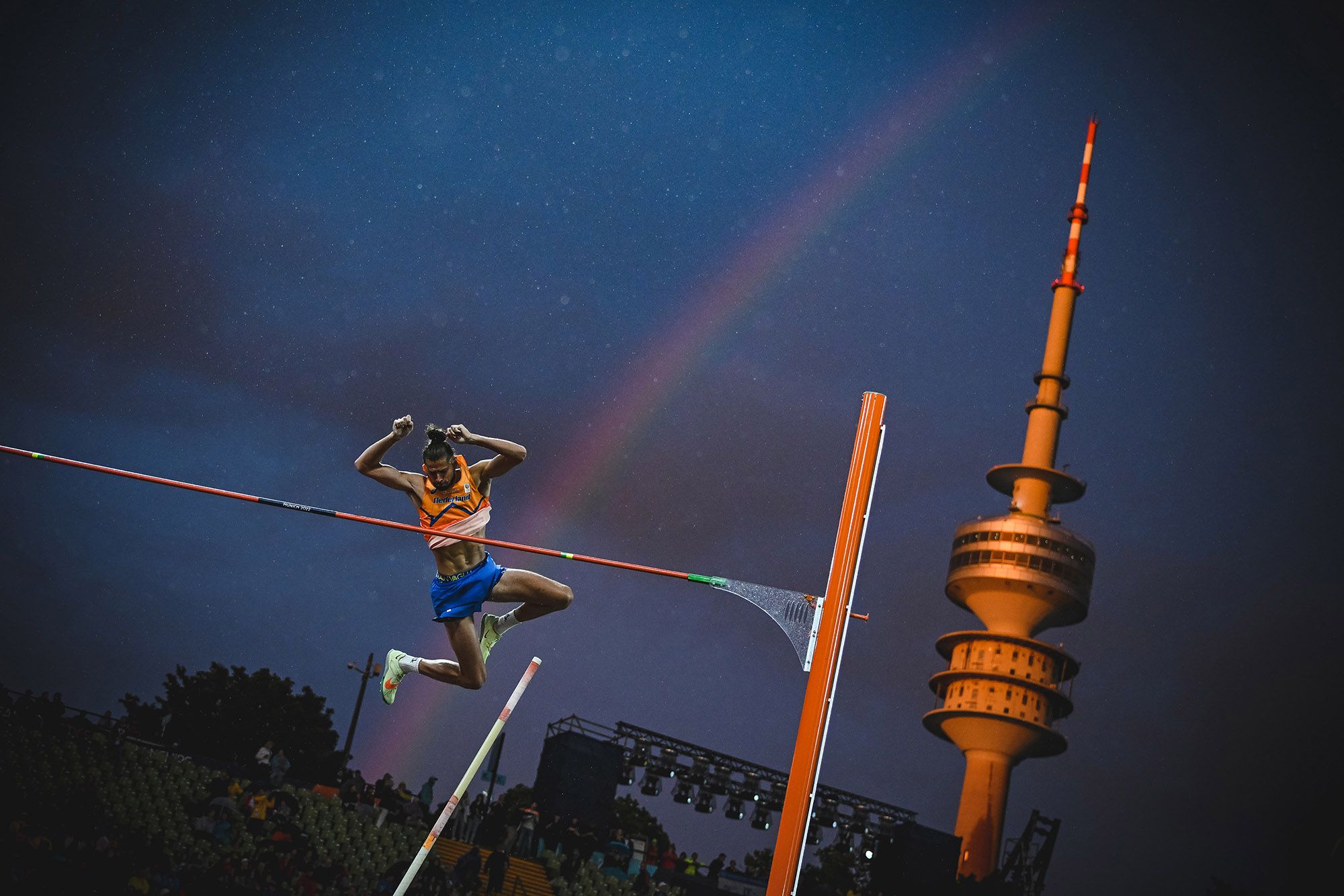 Dutchman Rutger Koppelaar competes in the men's pole vault final during the European Championships in Munich, Germany
Photo by Andrej Isakovic, Agence France-Presse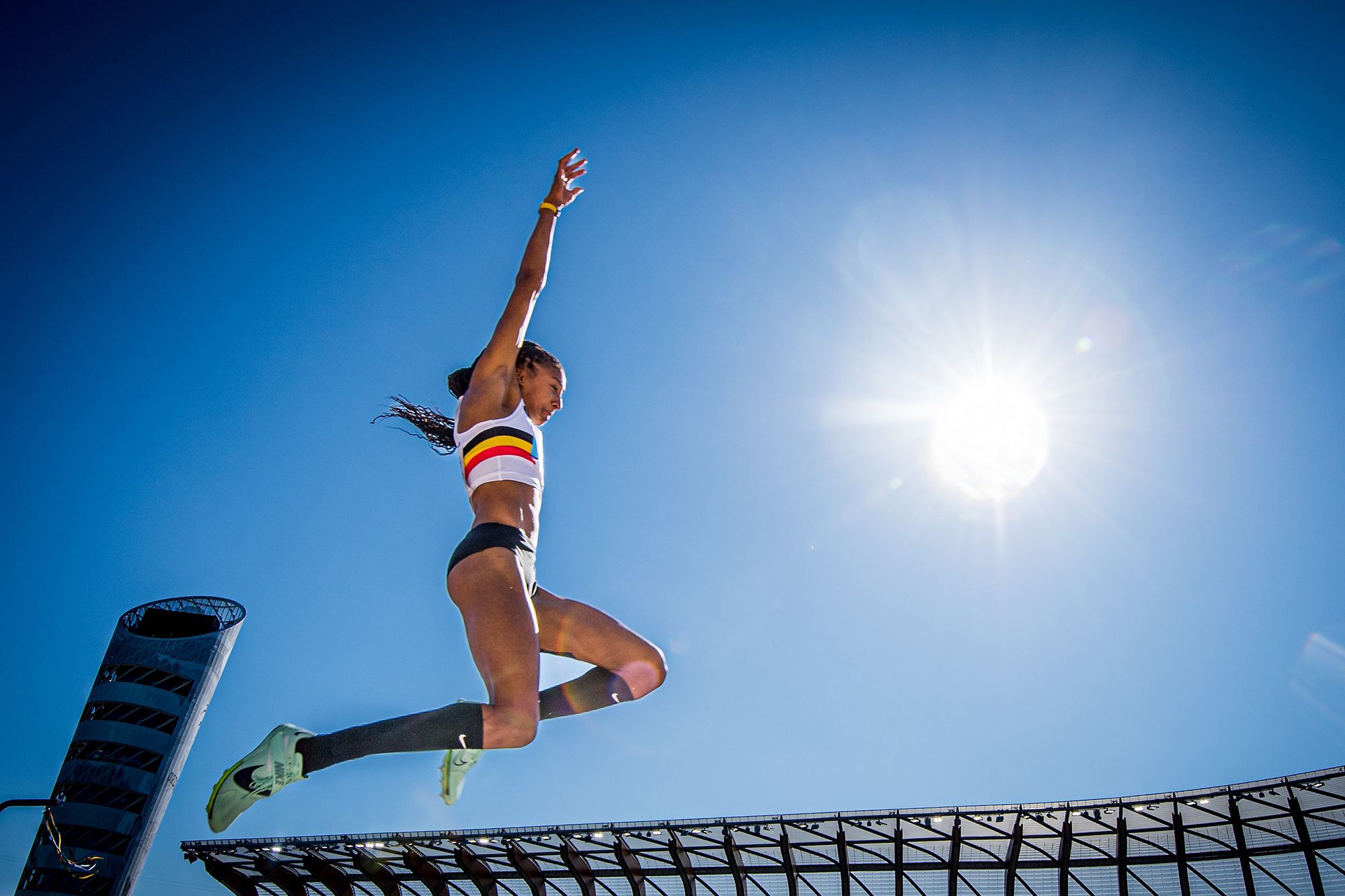 Belgium's Nafissatou Thiam in action during the long jump competition, part of the women's heptathlon, at the Oregon22 World Athletics Championships
Photo by Jasper Jacobs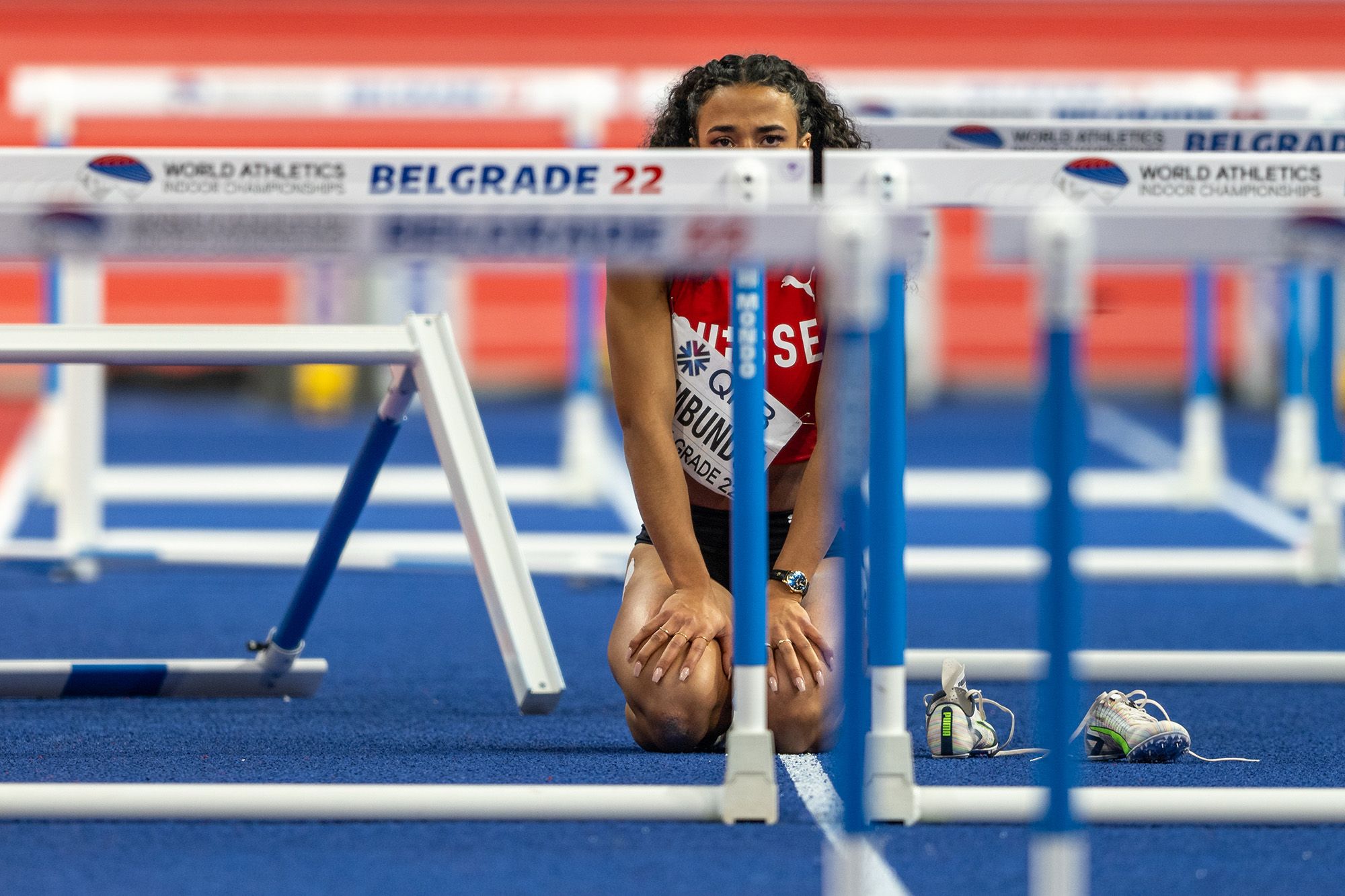 Switzerland's Ditaji Kambundji after her fall in the 60m hurdles final at the World Indoor Championships in Belgrade 22
Photo by Tobias Lackner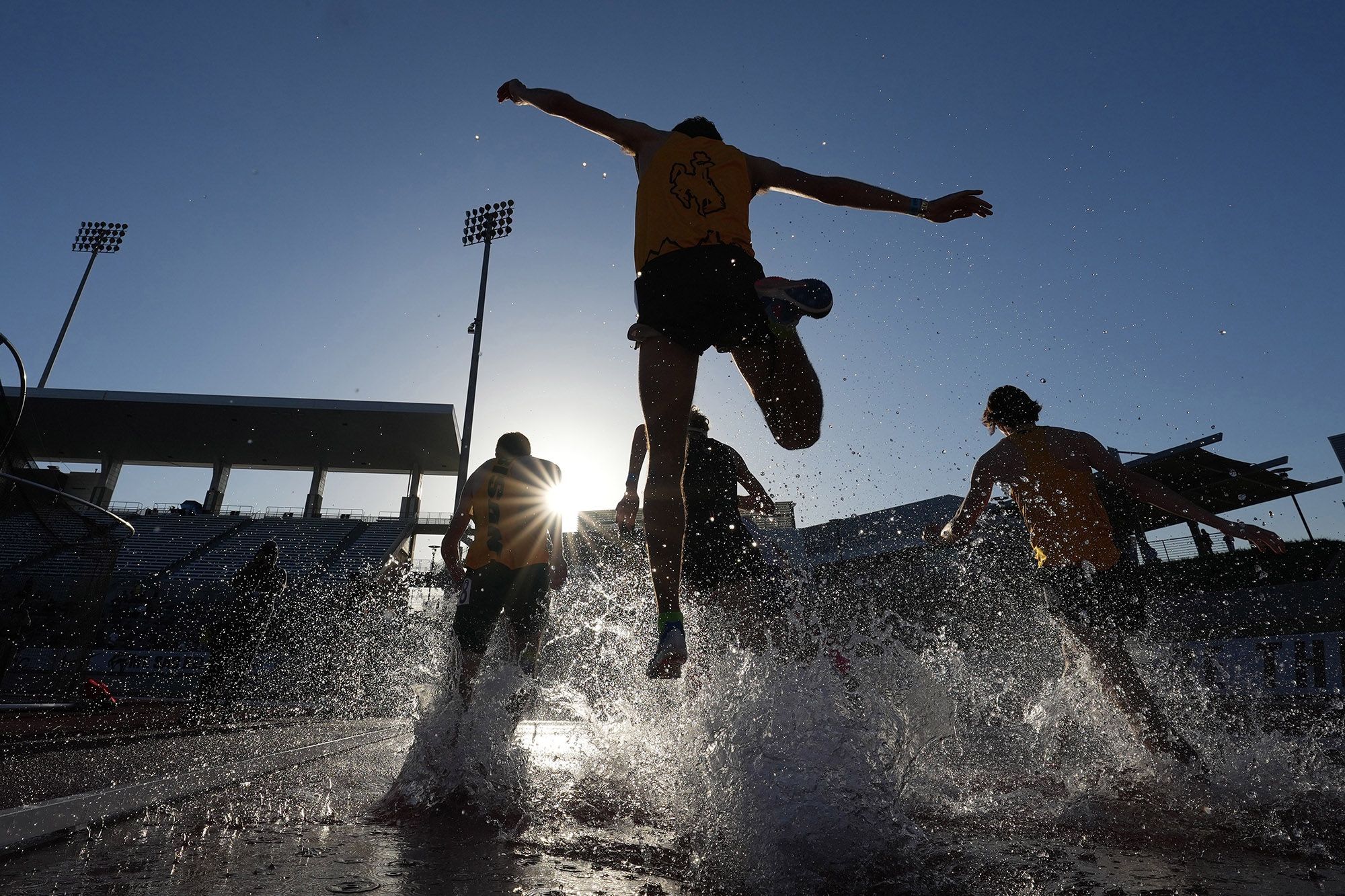 Runners race over the water jump in the Steeplechase during the 62nd Mt. San Antonio College Relays in Walnut, California
Photo by Kirby Lee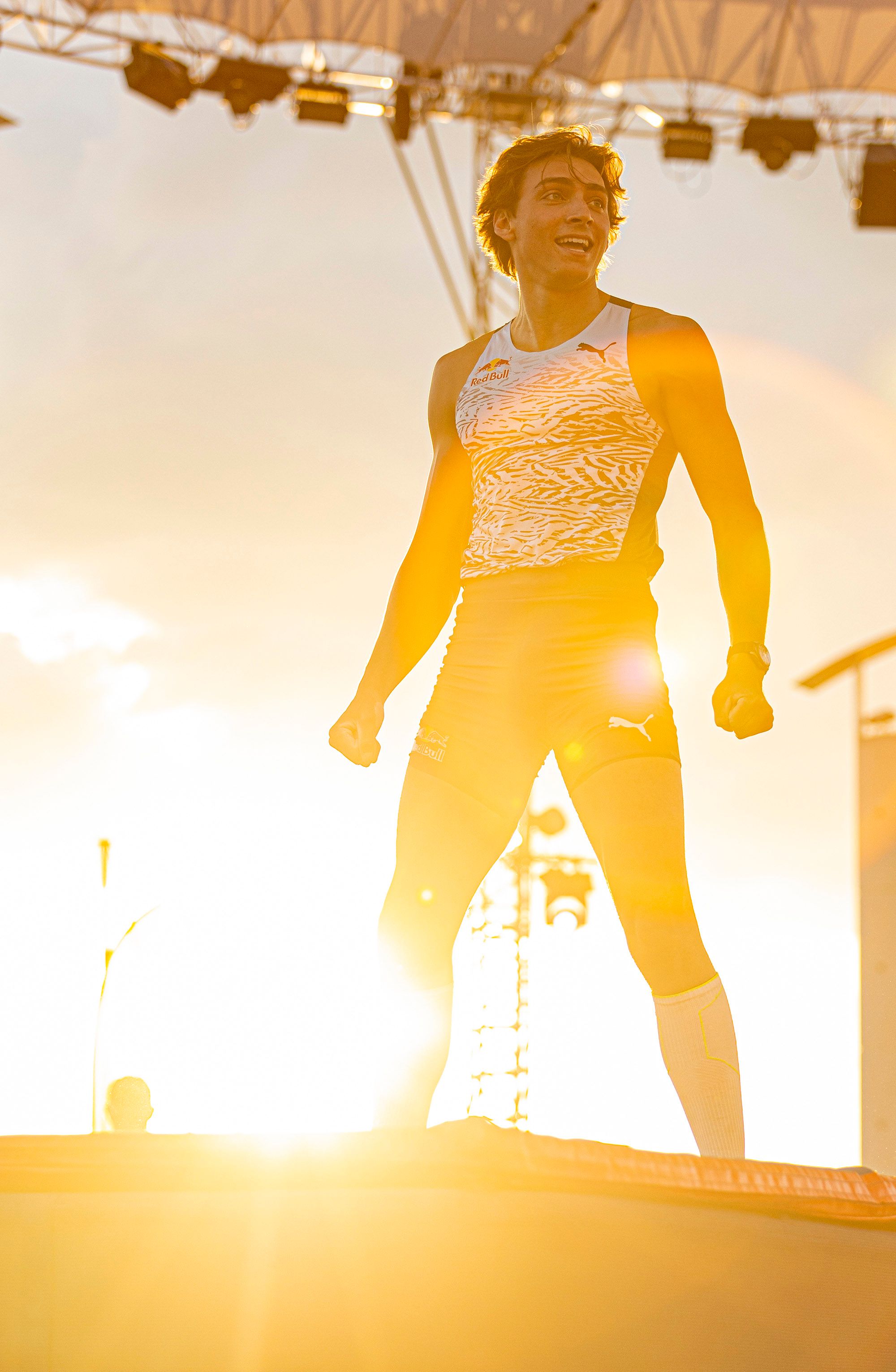 Sweden captain, Mondo Duplantis, after his six meter jump at the Wanda Diamond League meeting in Lausanne
Photo by Chiara Montesano, Vinco Sport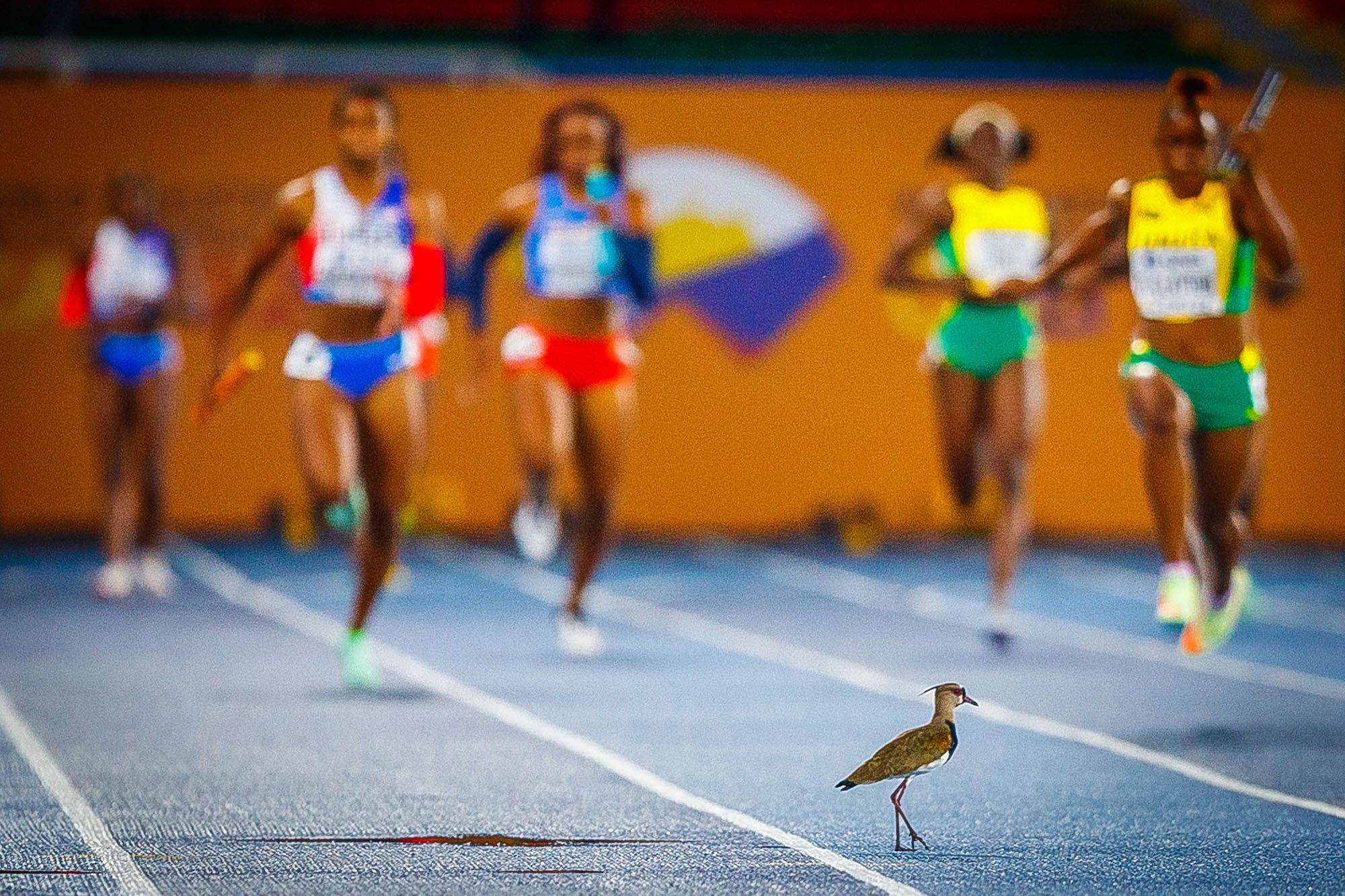 A tero, a typical South American bird, stands on the track as Jamaica and USA race to the finish line in the women's 4x100m relay final at the Cali 22 U20 World Championships
Photo by Oscar Munoz Badilla, fotografiadeportiva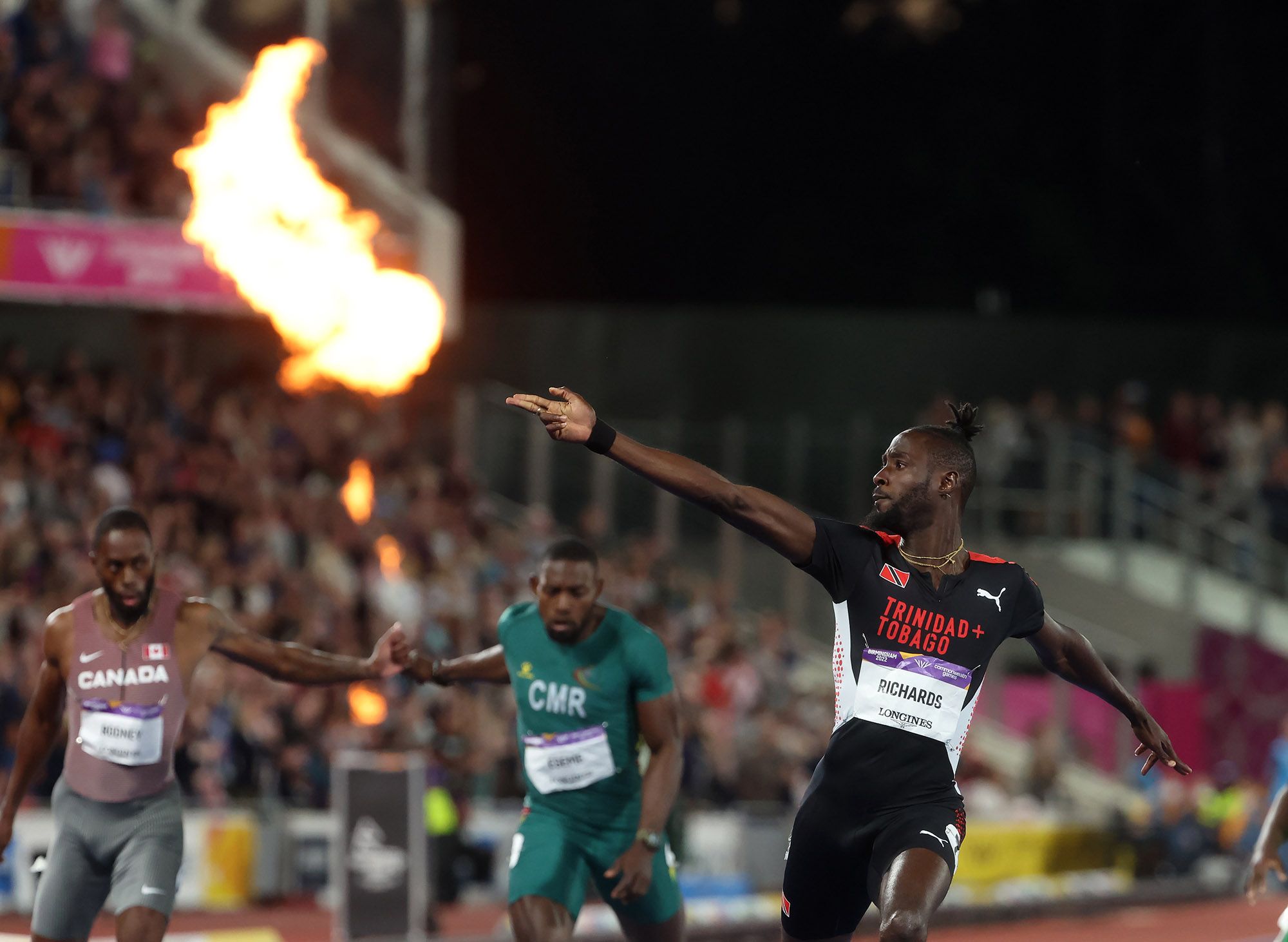 Jereem Richards of Trinidad and Tobago celebrates after winning gold in the Men's 200m Final at the Commonwealth Games, at the Alexander Stadium in Birmingham, England
Photo by Phil Noble, Reuters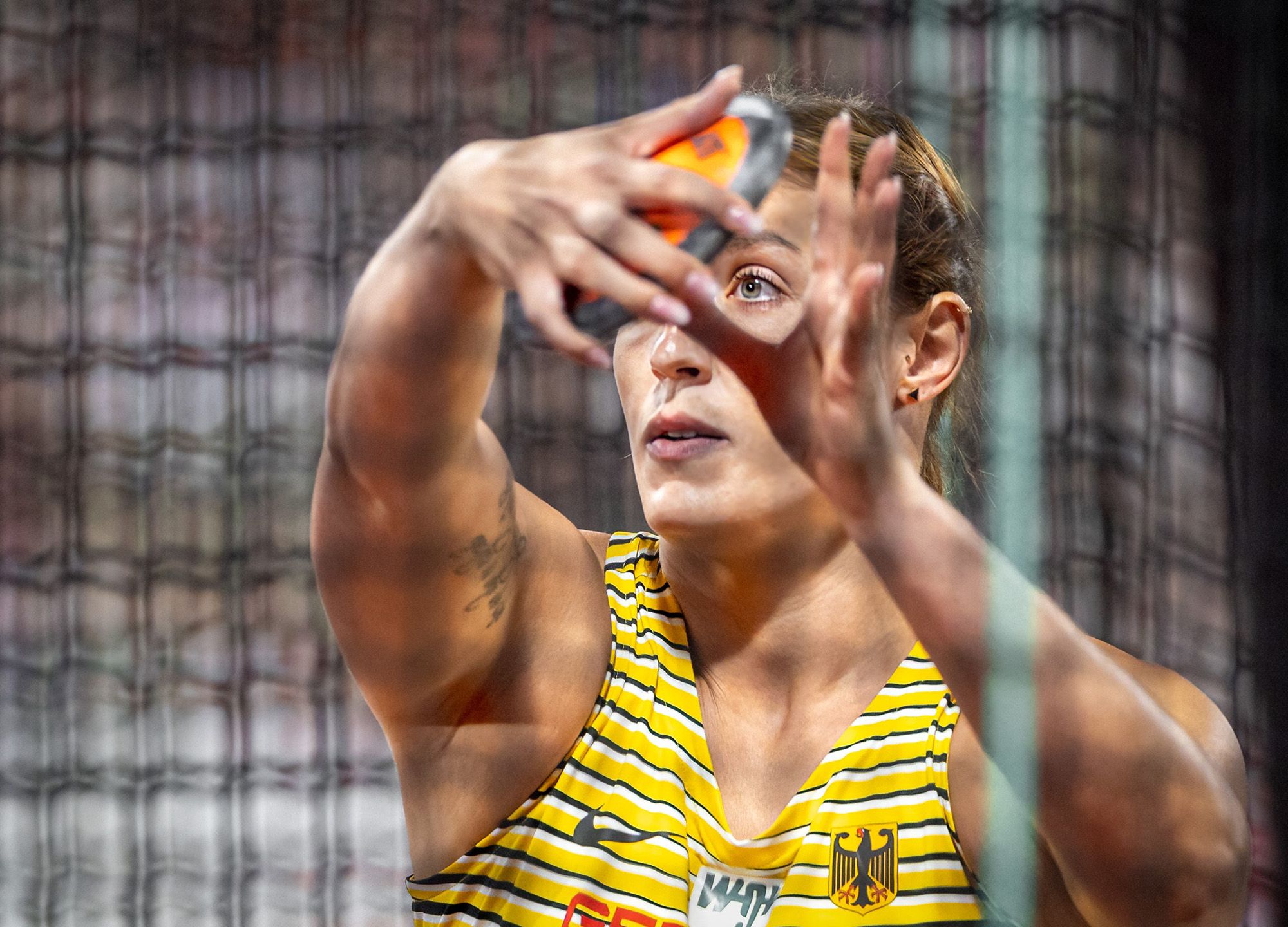 Concentration, focus, determination: Germany's Kristin Pudenz on her way to silver in the women's discus at the European Championships in Munich
Photo by Klaus Peters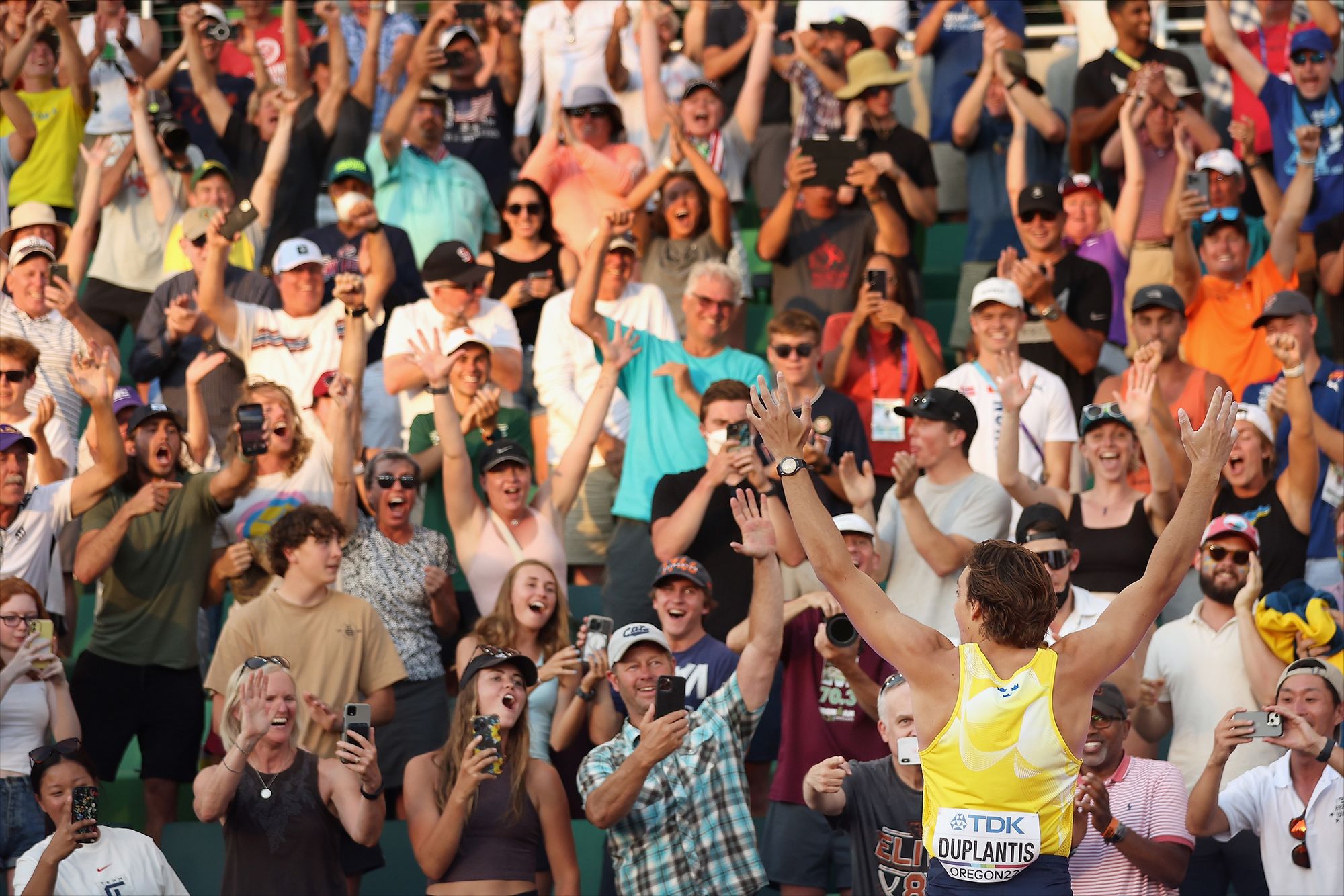 Mondo Duplantis of Sweden celebrates after setting a world record and winning gold in the men's pole vault final at the IAAF World Championships in Oregon22
Photo by Christian Petersen, Getty Images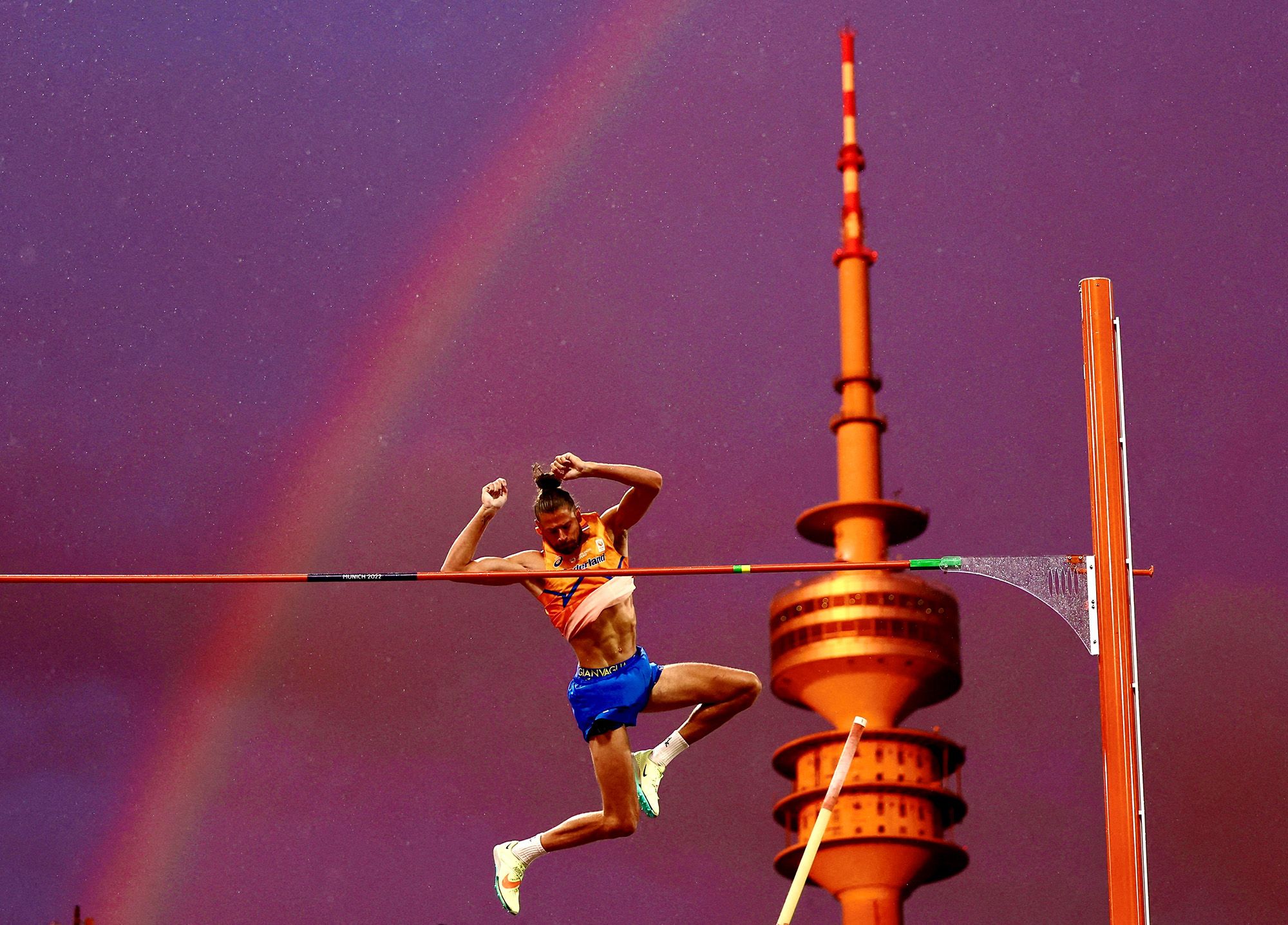 "Somewhere over the rainbow": Rutger Koppelaar from the Netherlands in action in the men's pole vault final at the European Championships in Munich
Photo by Kai Pfaffenbach, Reuters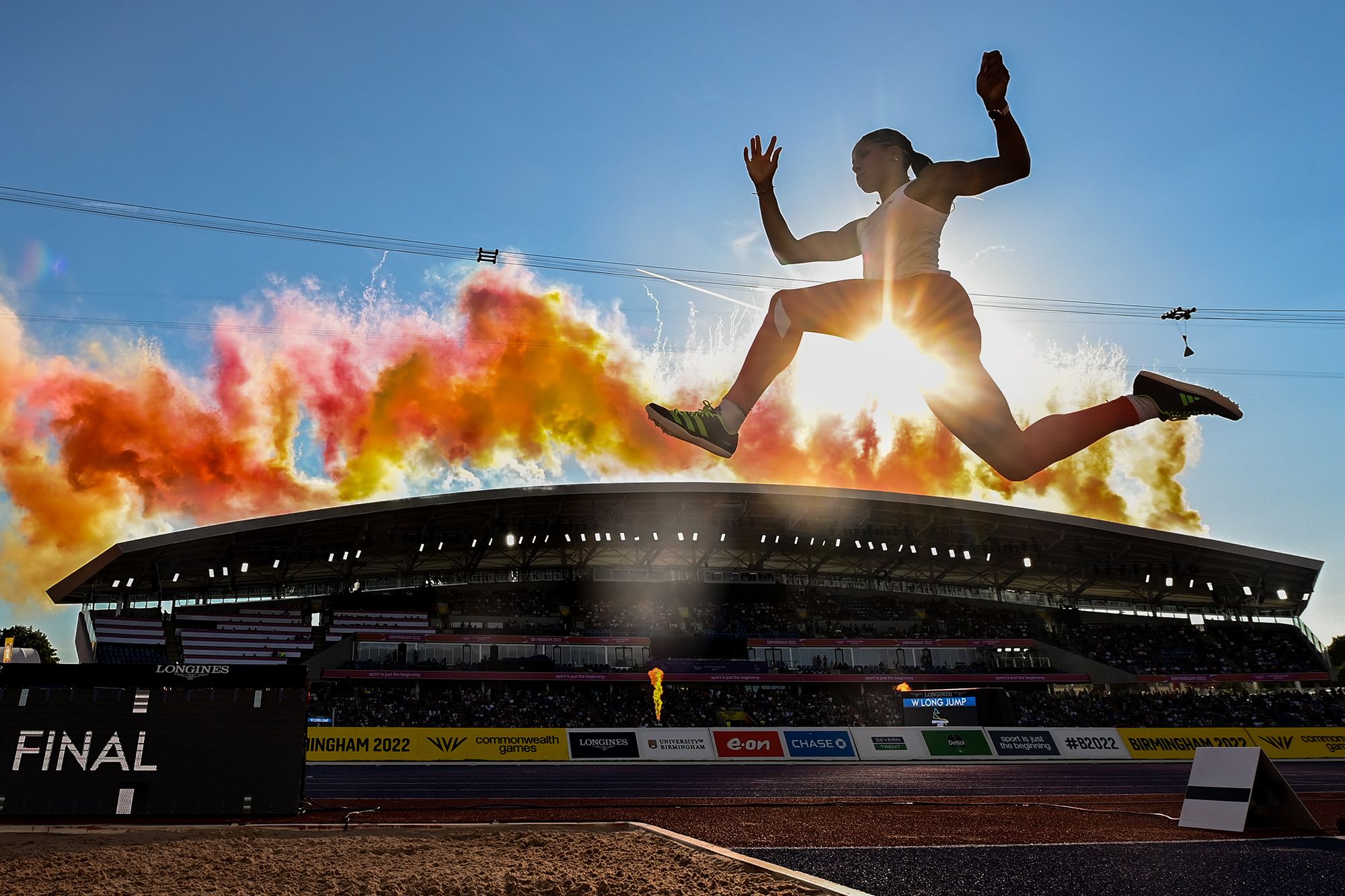 Abigail Irozuru of Team England takes part in a practice jump for the Women's Long Jump Final at the Birmingham 2022 Commonwealth Games, at the Alexander Stadium
Photo by David Ramos, Getty Images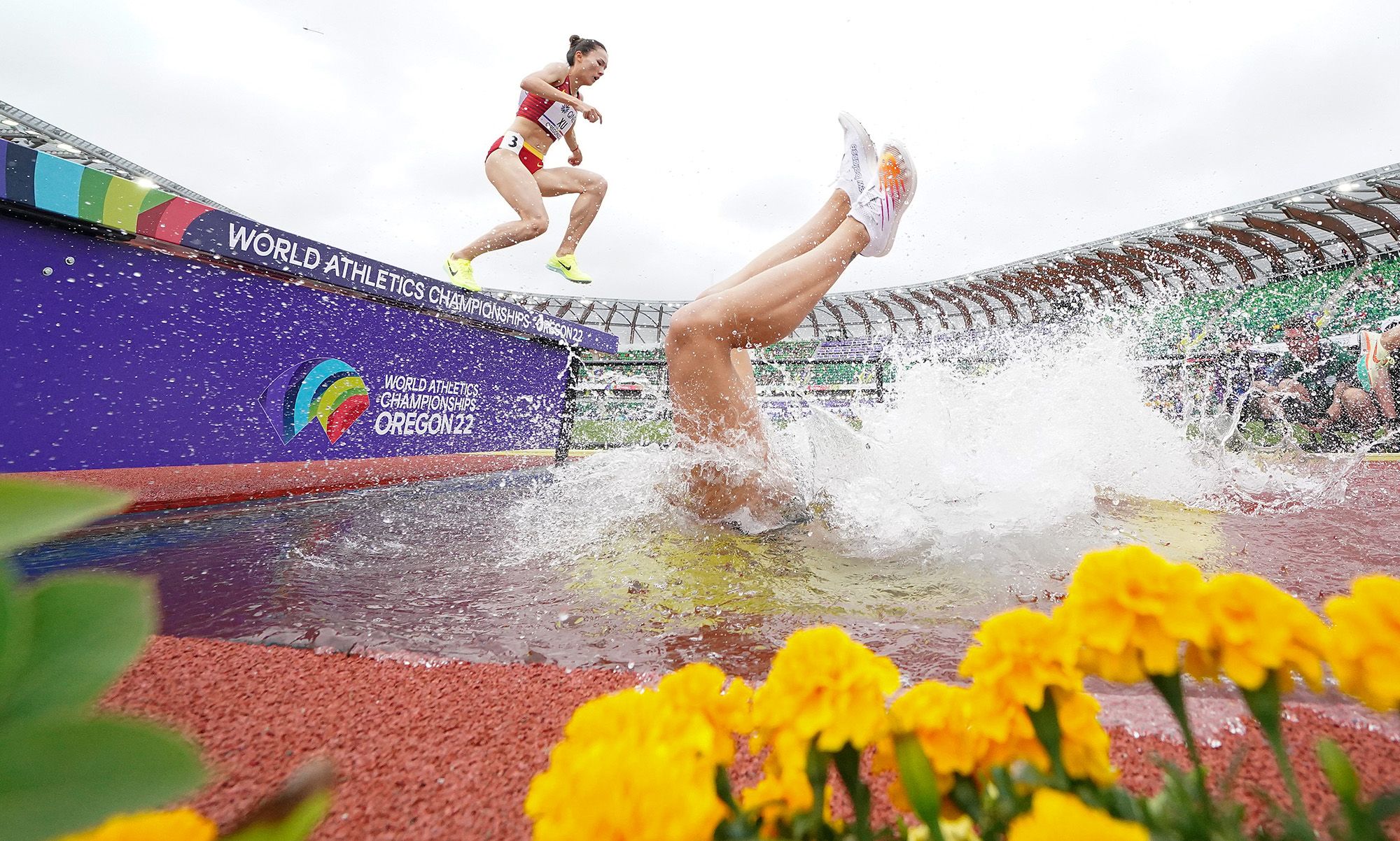 Germany's Lea Meyer falls headfirst into the water during the women's 3000m steeplechase event during day two of the IAAF World Athletics Championships at Hayward Field in Oregon, USA
Photo by Martin Rickett, PA Media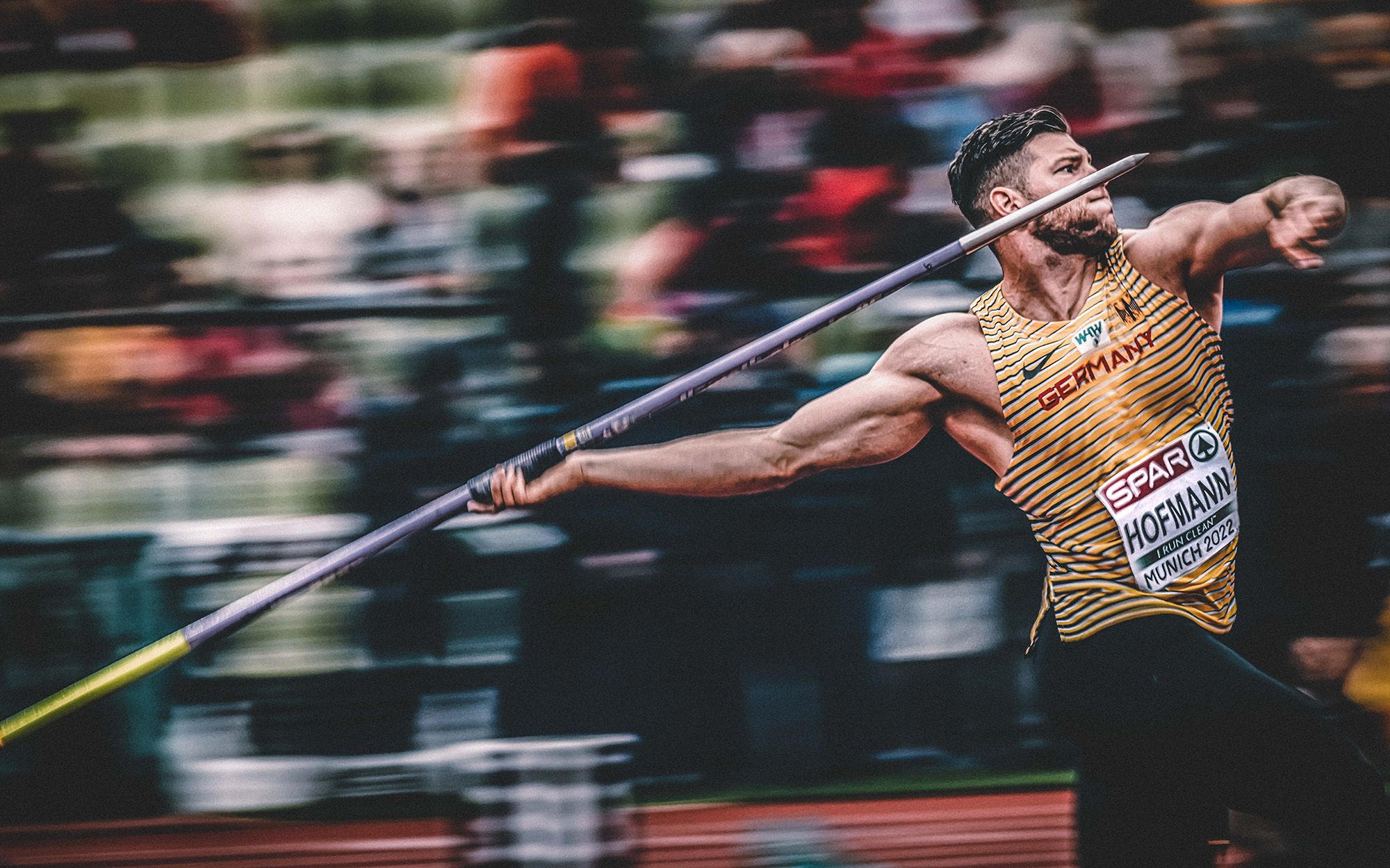 Andreas Hofmann in action during the javelin qualifier at the European Championships in Munich
Photo by Felix Sanchez Arrazola, fotorunners.es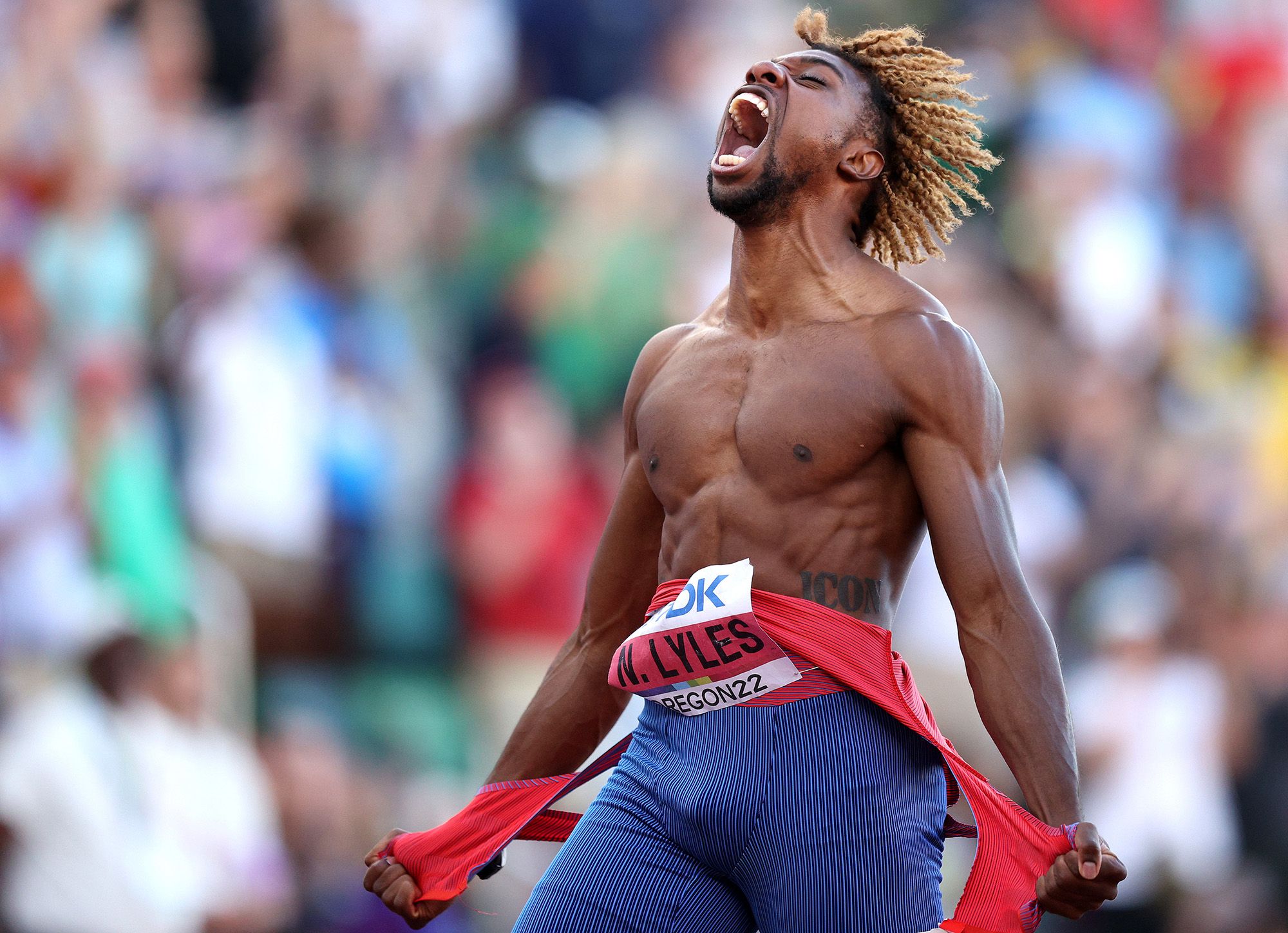 USA's Noah Lyles celebrates winning gold in the men's 200m final at the IAAF World Championships in Oregon22
Photo by Ezra Shaw, Getty Images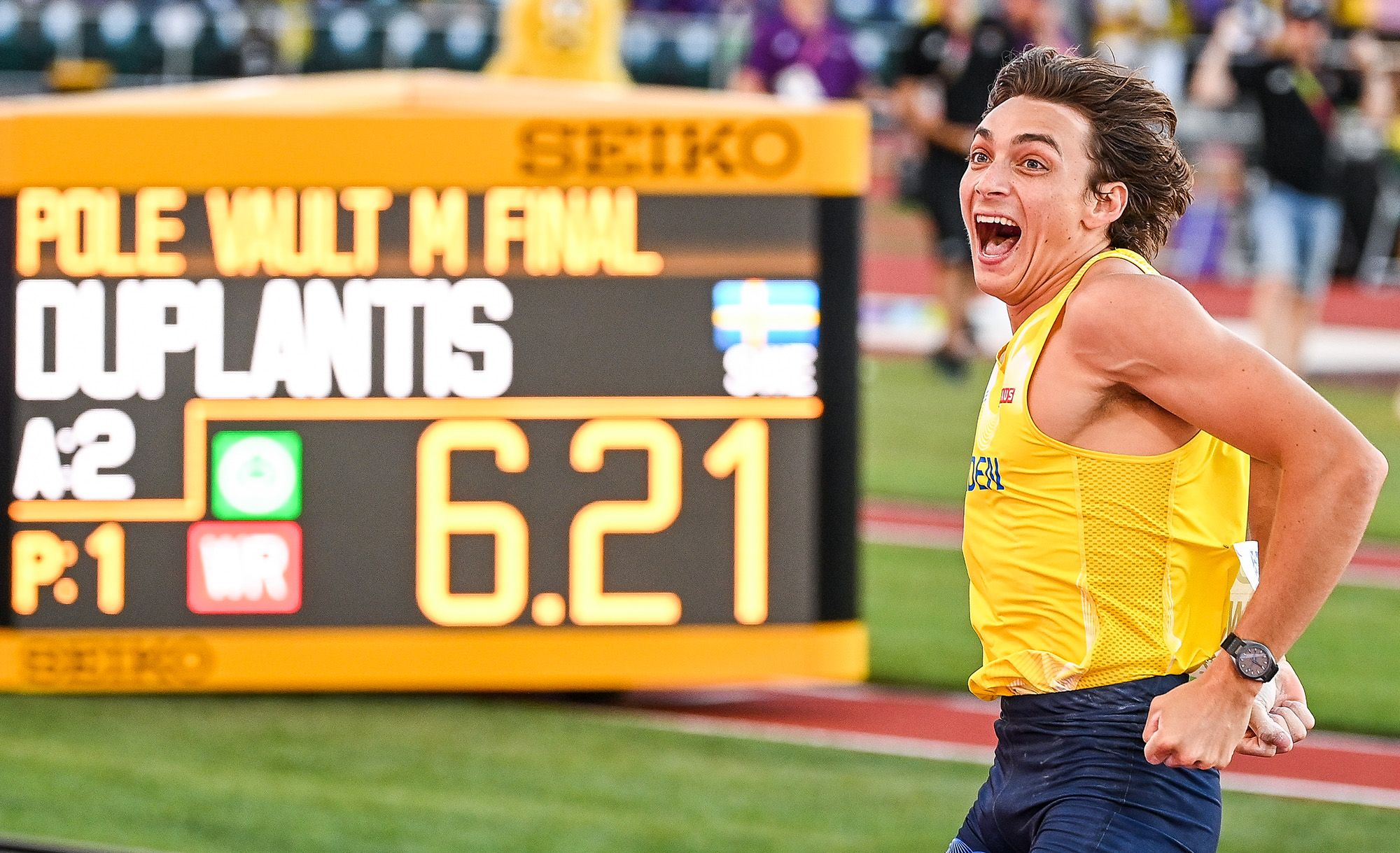 Sweden's Mondo Duplantis celebrates his world record in the men's pole vault final at the Oregon World Athletics Championships22
Photo by Pawel Skraba, Super Express Media Group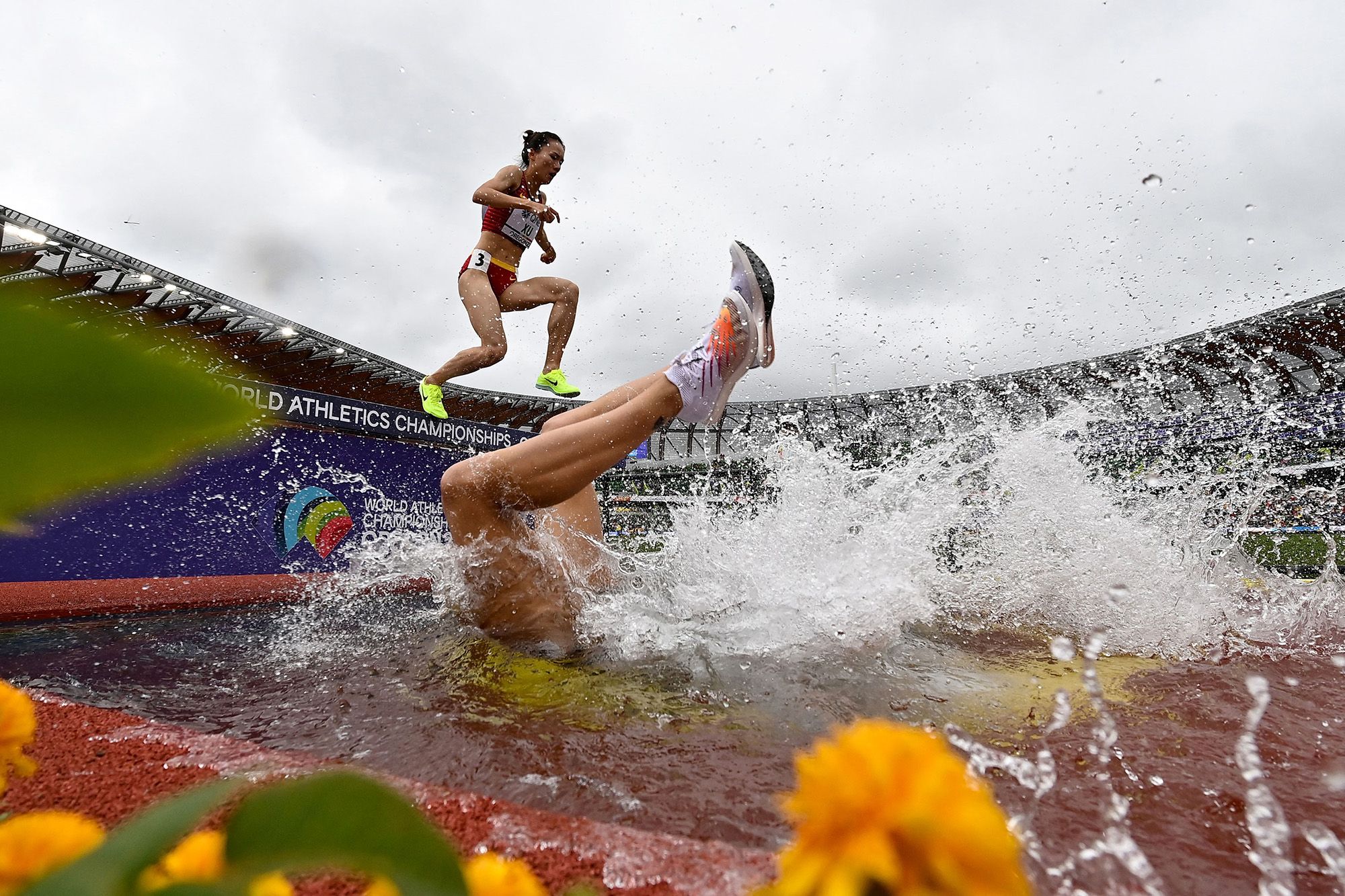 Germany's Lea Meyer falls while competing in the women's 3000m steeplechase during the Oregon22 World Athletics Championships
Photo by Ben Stansall, Agence France-Presse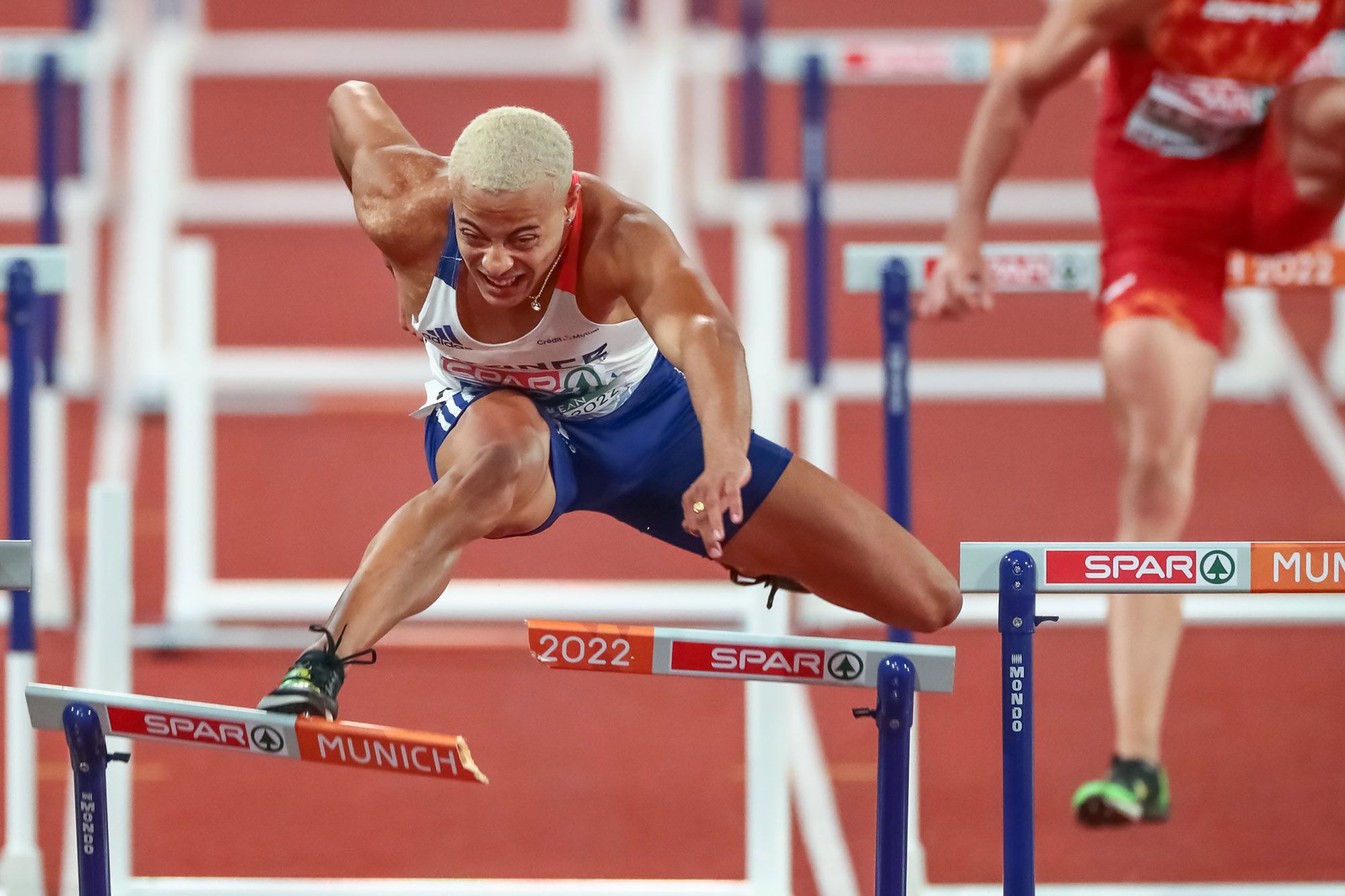 Sasha Zhoya breaks the final barrier in the 110m hurdles final at the Munich 2022 European Championships
Photo by Matthieu Tourault, Mattphot Photography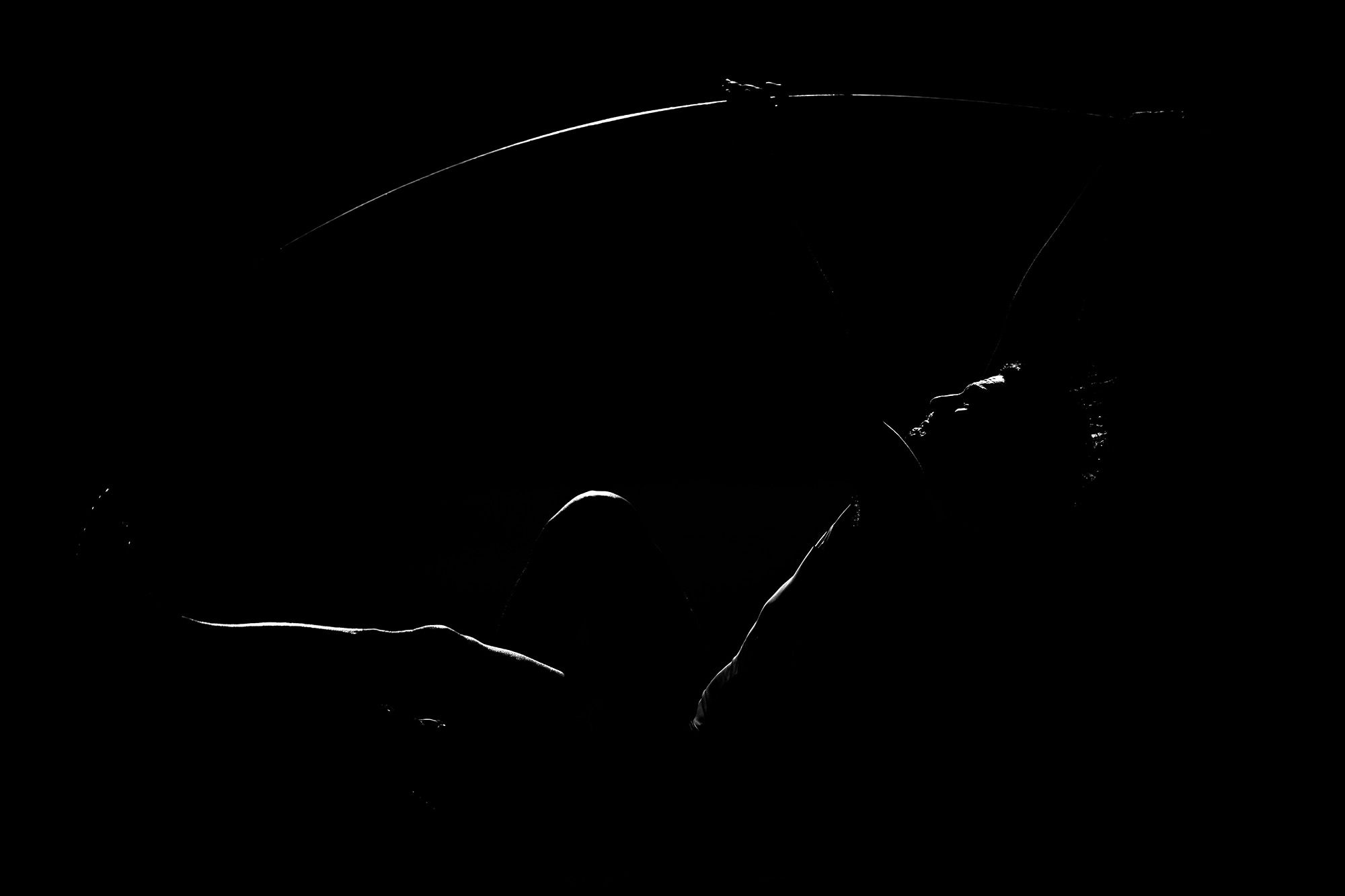 Australia's Kurtis Marschall competes in the men's pole vault qualification at the Oregon22 IAAF World Championships
Photo by Morgan Treacy